The Microsoft Agent Frontier Empire
Jump to navigation
Jump to search
The Microsoft Agent Frontier Empire
Government
Constitutional Monarchy

Semi-Christian Theocracy (Semi-Theonomy)

Monarchist Empire
Language
English (Official)
Religion
Christianity (Majority & Official [All Demoninations]) Almost All
Founder
Konnor88
Leader
Konnor88
Established
May 25th, 2018 (1215 days ago / 3 years ago)
Demonym
Frontierian (s)
Census
70.5% MS Agent Tubers

17.2% Mappers

10.9% Techies

1.4% Logo Editors
Currency
Bitcoin
National Animal
Domesticated Rabbit Domesticated Rabbit
Preceded by
Operation Butler
The Microsoft Agent Frontier Empire is a community/e-nation that was formed on May 25th, 2018 by Konnor88. It was created shortly after The Microsoft Agent Community was removed and replaced by Operation Butler. It decided to split from Operation Butler primarily due to the strictness of the server and important people at the time being banned for little things. TMAFE in the early days was much smaller, with it only consisting of break-away pieces of TMAC/OB. However, overtime, more and more people arrived to TMAFE until TMAC/OB fully joined TMAFE sometime in June of 2018. TMAFE didn't start its other community conquests until Community War 4, though. However, that war is what shaped TMAFE to what it is today.
It has had four flags over its life time, the first flag, the second flag, the third flag, and the Christmas flag.
TMAFE also has a website, the URL is https://www.tmafe.com.
Wars
The Frontier has had plenty of wars since it was first formed. The Frontier has won most, if not all wars it was in, or nobody won at all. The Frontier has won the first five Community Wars, and made peace in the sixth one. The Frontier is also the leader of the "Allied Powers" group, which is a group that basically means: "if you attack one of us, we ALL attack you".
The Frontier was most active in wars in 2018. In 2019, the Frontier had its longest war (May to September), Community War 8.
State of Emergencies / State of Disasters
The Frontier also has had some State of Emergencies (SoEs) and one State of Disaster (SoDs) over its lifetime.
The first one was declared on August 2nd of 2018, due to a risk of Norbert coming back. However, it turns out it was a fake account, so the SoE ended.
The second State of Emergency was declared on June 19th, 2019 on T-Day I, T-SERIES Mapping's first raiding plan. He raided the Frontier, UMN, United World's server, and tons of mapping servers. It ended 2 days later, on June 21st, 2019. Some damage from the T-Day I raid is still unfixed to this day.
The third State of Emergency was declared on October 28th, 2020 due to Community War 11 potentially being very severe to the YT section of Main Province. It ended later that day after TMAFE and its allies won the war.
The fourth State of Emergency was declared on April 18th, 2021, after TMAFE was going through three major dramas that were impacting Main Province and TMAFE Windows Horde Territory severely.
The first State of Disaster was declared on October 6th, 2019 after Sossie caused a huge amount of damage to the Frontier. The SoD ended on the same day.
The second State of Disaster was declared on September 4th, 2020, after Shit Storm Unnamed #4 had greatly damaged TMAFE.
The third State of Disaster was declared 4 days after the previous one on September 8th, after what Shit Storm Unnamed #6 and BlueTone had done to Konnor, the Ultra-Chads, and TMAFE.
The Fourth state of Disaster was declared on April 18th, 2021, after Sossie did the 2nd Great Prune in which 135 members were kicked and it was called a nuke. He was banned from TMAFE afterwards, but was later brought back in and the nuke was mostly just mentioned as done by a "rogue admin".
Census
Main article: TMAFE Census
The current TMAFE census is: 70.5% MS Agenters, 17.2% Mappers, 10.9% Techies, 1.4% Logo Editors
Provinces / Colonies / Territories / Vassals
The Frontier has many provinces, colonies and territories, which are listed here: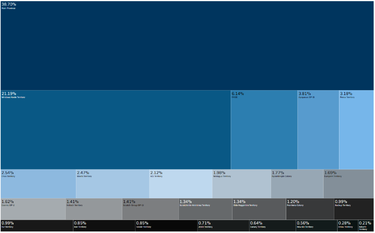 Provinces
TMAFE Main Province
TMAFE VL Province
TMAFE VM Province
TMAFE SPR Province
TMAFE Bonzi SPR Province
TMAFE DM Province
TMAFE Scratch Province
Frontier Military Occupation District Province (FMOD)
Colonies
Territories
New Mappers Union Territory
TMAFE Canary Territory
TMAFE Backup Territory
TMAFE Baluchi Territory
Anti-Countryhuman League Territory
Frontier Department 18 Territory
Nestagua Territory
TMAFE Mixels Territory
Old TMAFE Territory
TMAFE Chao Territory
TMAFE Sossie Territory
TMAFE Windows Horde Territory
Oniau Territory
Scratchinite-Animinea Territory
Olde Mappintire Territory
Kon Territory
Europem Territory
Vassals
Protectorates
Independent Protectorates
Integrated Protectorates
History / Notable Events
May 24th, 2018 - Konnor starts thinking of it.
May 25th, 2018 - TMAFE is officially formed, members from The Microsoft Agent Community join. Its first Discord server is created.
May 26th, 2018 - TMAFE's constitution was created.
May 27th, 2018 - TMAFE no longer identifies as The New Microsoft Agent Frontier.
May 29th, 2018 - The Frontier has its first war, which was against a few GoFags.
Early June of 2018 - The Frontier adopts its second flag.
June 3rd, 2018 - The Frontier acquires its Tsar Disliker.
June 25th, 2018 - The Frontier adopted its current flag.
June 2018 - The Microsoft Agent Community has merged and joined with TMAFE.
July 2nd, 2018 - The Triangulo community temporarily becomes part of TMAFE as a protectorate.
July 4th, 2018 - Triangulo protectorate ends.
August 2nd, 2018 - The first state of emergency was declared after a rumor of Norbika9Entertainment's return.
September 2018 - All existing Microsoft Agent communities have been merged / annexed by TMAFE, making TMAFE the only one. The Frontier also officially bans establishing a separate community that is MS Agent related.
September 29th, 2018 - Byzantinople and Indus becomes a colony.
December 2018 - TMAFE updates its flag to a Christmas themed one.
December 17th, 2018 - TMAFE introduces its license agreement.
January 2019 - Christmas flag replaced with regular flag.
February 15th, 2019 - The Frontier moves Discord servers, due to Konnor88's main account getting disabled.
February 22nd, 2019 - A rebellion server is formed against TMAFE. The rebellion and TMAFE made peace a few days afterwards, when Konnor changed his video schedule.
May 2019 - Community War 8 (the longest war in Frontier history) started.
May 25th, 2019 - The Frontier celebrates it 1 year anniversary.
June 19th, 2019 - The second state of emergency was declared because of the day being T-Day I.
June 19th-22th, 2019 - United Mapping Nation (TMAFE's mapping territory) was destroyed by T-SERIES Mapping after he raided with multiple accounts and banned 50+ people. TMAFE's main security system at the time was also destroyed during the raid, and other TMAFE allies and territories were raided, including the main server.
July 2019 - Officially a year since Community War 1 (the first major conflict of the Frontier) started.
August 2019 - Soundcard forms a rebellion, and it ends in less than a week.
August 31st, 2019 - The TMAFE Website was created.
September 6th, 2019 - Community War 8 ends.
September 25th, 2019 - Community War 9 begins.
October 6th, 2019 - Sossie commited treason and posed as Soundcard, and then caused the damage to the Frontier.
October 6th, 2019 - A State of Disaster was declared after sossie nearly caused a civil war.
October 6th, 2019 - The SOD ends, and no civil war occurred.
October 18th, 2019 - Community War 9 ends.
October 20th, 2019 - The Tsar Disliker was tested.
November 25th, 2019 - Soundcard and Terence are allowed back in TMAFE.
November 29th, 2019 - The Christmas flag is being used again.
December 4th, 2019 - Shit Storm Theta, the second most destructive shit storm in TMAFE history, occurs and caused -63 of temporary member loss, 2-3 revolts (all in the former Kwy Territory), and was the longest lasting Shit Storm. It occurred in the former Kwy Territory, FMOD, and minor damages in Main Territory (-5).The other territories were unaffected, thankfully.
December 22nd, 2019 - TMAFE's Discord hits 400 members.
January 1st, 2020 - Christmas flag put away again.
March 26th, 2020 - TMAFE joins the World Concord.
March 28th, 2020 - TMAFE's Discord members drop down to 350 something after a nuke and the most destructive shit storm in TMAFE occurring, Shit Storm Gīml. It also impacted 5 provinces and 6 territories of TMAFE.
March 31st, 2020 - Territories primarily focused on MS Agent were upgraded to Provinces; Ant Territory + Cosmic Territory + TMAFE Official Scratch group merged into Scratch Province.
April 3rd, 2020 - Soundcard was banned from TMAFE after a false accusation of him being behind the MS Agent Peoples Liberation Army rebellion.
April 8th, 2020 - The queen comes back.
April 9th, 2020 - Old server rules are brought back to increase stability, and have been kept due to drama being reduced by over 50%.
April 10th, 2020 - Terence was banned from TMAFE again after controversy. The Sultanate of Microsoft Agent also surrendered on the same day, thus ending the war with them.
April 17th, 2020 - Community War 17 occurs.
May 20th, 2020 - TMAFE regains TMAFE Persia Territory and vassalizes the Livestream Community.
May 25th, 2020 - TMAFE celebrates its 2nd year anniversary.
June 19th, 2020 - TMAFE hits 500 members.
July 24th, 2020 - The World Concord falls and gets deleted after a major drama, thus semi-isolating TMAFE from other e-nations.
September 4th, 2020 - 2nd state of disaster declared after Shit Storm Unnamed #4 does a lot of damage.
September 8th, 2020 - TMAFE hits 600 members, Shit Storm Unnamed #6 causes a third state of disaster.
October 9th, 2020 - Julien/TechGuy allows TMAFE to acquire the entirety of the Windows Horde Territory.
October 13th, 2020 - Seljuk Empire acquired as a vassal after TimurTurk had to move from Ankara.
October 25th, 2020 - Admin, moderator, and god roles were reset in order to have a better and less corrupt admin system. People with these roles were given compensation in social credits. They could re-apply for admin/mod under the new rules and guidelines.
October 27th, 2020 - Beginning of Community War 11.
October 28th, 2020 - State of Emergency declared, with Community War 11 ending on the same day alongside the SOE.
November 3rd, 2020 - The Furry War begins and ends on the same day; Chaoland becomes a temporary protectorate of TMAFE and later has protectorate status removed after the war; TMAFE Fur Territory gained.
December 1st, 2020 - The Christmas flag is used again.
December 6th, 2020 - Sebastian exits TMAFE after being demoted for breaking some rules, but he later comes back.
December 7th, 2020 - TMAFE's lifespan (926 days on December 7th) is officially longer than that of TMAC and OB combined (925 days).
December 25th, 2020 - Chaoland and TMAFE become allies again after Chao is considered to be normal again by TMAFE.
January 1st, 2021 - Christmas flag put away again.
January 2nd, 2021 - The first shit storm of 2021 occurs.
February 6th, 2021 - The ML is let go from vassalization, which was met with disappointment from Sebastian.
March 10th, 2021 - Oniau Territory, Scratchinite-Animinea Territory, and Olde Mappintire Territory are annexed into TMAFE.
April 18th, 2021 - TMAFE suffers a major nuke, with its member count plummeting to around 530 members total. Sossie is removed from council and 03Tech gets his account hacked, but later gets it back.
Trivia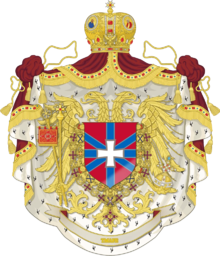 The cross on the flag presents Neutrality (it was neutral in its early months), Christianity (the most practiced and official religion of the Frontier), and Strength (Winning almost every war it was in).
The community has a constitution and a license agreement, which citizens must follow. The Microsoft Agent Frontier Constitution and license agreement can be found on the constitution article.
The Frontier has a ton of e-nation (an online nation) elements in it, such as a government and constitution. It also has a lot of business elements, such as a license agreement.
Flag Designs