Cyberblue
Jump to navigation
Jump to search

Cyberblue is an American Youtuber, gamer, and political activist for "America First" policies. He is often called "Cyber" or "Cyb" or "Populist Missourian". He owns two YouTube channels and at least 6 discord servers. Born on September 16, 2005, Cyberblue is a nice, charismatic guy. He was born in Saint Petersburg, Pinellas County, Florida. A member of the Republican Party, Cyberblue is very politically involved and spends a lot of time in political analysis and election predictions. Cyberblue also has a lot of history in game development, having initiated several projects and never finishing even one of them. Cyberblue is single, straight, and openly doesn't like to use pronouns, feeling pronouns have been politicized too much. Cyberblue has faced depression and suicidal thoughts, and has been a member of the Microsoft Agent Frontier Empire since May 2020.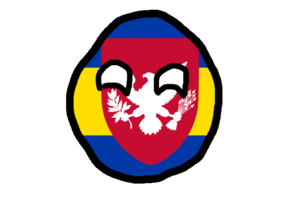 History
Early Online Days 2015-2016
In the early days, Cyberblue was known by several different names, which we currently do not have information. In October 2015, he bought Farming Simulator 2015 and played it on multiplayer extremely frequently, thus establishing Cyberblue's first real online presence. In 2016 though, he had stopped, and found other ways to pass time.
Silence 2016-2017
Throughout this time period, Cyberblue had no online presence whatsoever. It was speculated that he might have been killed or taken offline completely. Cyberblue's Online Presence re-connected in November 2017.
Early Roblox Days 2017-2018
On November 30th, 2017, Cyberblue created his ROBLOX account, thus establishing another online connection. The account was named XboxPro39, which would soon become his identity. He played lots of ROBLOX throughout the rest of 2017, and going into 2018, got really into it. ROBLOX became his new thing, but little did he know, that creating a ROBLOX account would cause a huge change in his life to make him what he is today.
Early YouTube Days 2018
On April 25th, 2018, Cyberblue created his YouTube channel, which he named "XboxPro39 YouTube". The next day, he ended up changing it to "XboxPro39". In the early days of his YouTube journey, he often posted videos with copyrighted content. At first, his channel's scope was ROBLOX, then it shifted to Five Nights at Freddy's throughout 2018.
Recession 2018-2019
In a time period from September 2018 to March 2019, Cyberblue's YouTube channel was stuck at 30 subscribers, and he couldn't get ahead no matter what he did. This recession caused a huge dent in his progress, but that didn't stop him. By the end of March 2019 however, his subscriber count started to finally grow, and a light was now at the end of the tunnel. The recession officially ended on April 4, 2019.
Merry Times 2019-2020
Throughout the rest of 2019 going into 2020, things were looking great for Cyberblue. He was finally getting somewhere on YouTube and developed an interest in game development. 2019 was surely a prime year for Cyberblue, he had a lot of stuff going for him, and things were looking great. That was until hard times were about to hit for him.
Hard Times Hit 2020
Going into 2020, things were already considered going downhill in Cyberblue's personal life. He has suddenly sustained a very bad mental state, and came very close to suicide. Cyberbullies didn't help matters. He became greatly depressed, and became to question his reason for living. Luckily, in March of 2020, he came out of it. But as soon as he came out of it, COVID-19 quarantines hit, but somehow, Cyberblue kept getting better, even through the quarantines. Throughout 2020, Cyberblue became very interested in history and mock government. He joined TMAFE, and got very interested in the community. On April 13, 2020th, he was sworn in as president of Limberwisk.
Trivia
He is from Missouri, USA.
He is 15 years old.
His favorite color is blue.
His favorite food is thick-crust pizza,
He has had a history of being considered rude according to some.