User:DanCey
Jump to navigation
Jump to search
DanCey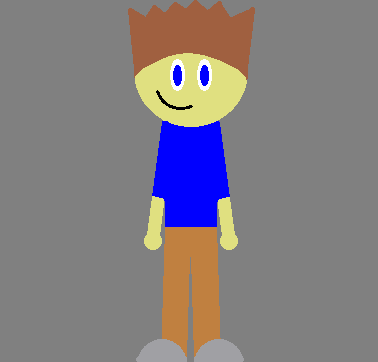 About: Firstly used MASH in Feb 2nd, 2021.
Country: Russia
Birthday: 01/22/2006
Discord Name/Tag: Danny60#3588

This article is a stub. You can help fix this by
adding information to it
.
Danny60
Name
Daniel F. McLeod, Danny
Nickname
DanCey, DanCraft, TomRobloxPlays, Danny60
DOB/Age
15
Friends
The Microsoft Agent Frontier Empire, Lucas Sunshine, Cat Gamer1, 99BlueGrandDad, World is one, sharpnesstengo, Konnor88CrownIcon.png Konnor88, United World
Neutral
Kolya75Windows
Enemies
James Stansell, Charles Stansell, Zach Gagnon (Zach the Gameshow Fan 2002), As Ashamed, SonicFan08, SoundCard (Or SovietCard, RuskiCard)
Likes
Super Mario Bros. X, MSAgent, Sonic Games, Minecraft, WarioWare Games, Roblox, Asterix Games
Dislikes
Being hacked, accused, NSFW stuff, Vyond/GoAnimate stuff.
Status
Active
About
Danny firstly used MASH in February 2nd, 2021. He got 100 subs in July 20th, 2021. He was born in January 22nd, 2006. He celebrated Sonic The Hedgehog's 30th anniversary by posting video, named "Sonic The Hedgehog 2 Anniversary Edition Remixed Soundtrack".
Trivia
He is from Syzran, Russia.
He used the Minecraft Styled Character in February 2nd - July 25th, 2021.
He was the former enemy in March and April by posting fnf cring and talking trash.